Kaizen Institute empowers its clients to build a sustainable KAIZEN™ Culture
We transfer our knowledge, expertise and skills, creating KAIZENers in our clients' organizations
Kaizen Institute East Africa
We support companies of all sizes in all market segments, providing them with a sustainable, competitive advantage.
Our Mission
Improving the World with
Everyone, Everywhere, Every day -
The KAIZEN™ Way
KAIZEN™ means "Change for the Better"
KAI = CHANGE
ZEN = FOR THE BETTER
Our Brand Promise
Authentic
We introduced the KAIZEN™ methodology to the world in 1985
Practical
We make our clients experts in their Gemba
Holistic
Our methods touch everyone in the organization; working for the same goal and sharing the same KAIZEN™
Worldwide
Our expertise, from helping the world's leading organizations, can be applied to any situation
Why KAIZEN™
We work with our clients to create processes that highlight problems, while simultaneously training and empowering their teams to solve them.
We constantly research, develop, publish, and promote various aspects of Continuous Improvement while partnering with our clients, enabling them to implement sustainable improvements through our consulting, training and benchmarking activities and guiding them on their KAIZEN™ journey.
Company History
The history of Kaizen Institute began in the mid 80's. We have the longest history of consulting and training organizations around the world, specifically in the fields of KAIZEN™, Lean Management and Continuous Improvement.
"KAIZEN™ has strengthened M P Shah hospital for the long term – reducing costs & risks while also facilitating growth & expansion. Its methodology improves the quality of care for patients by reducing errors & waiting time. Our KAIZEN™ journey has shown amazing results and has supported employees & physicians, eliminating bottlenecks & allowing them to focus on providing quality healthcare with the support of Kaizen Institute"
Dr Touseef Din - CEO at M P Shah Hospitals
KAIZEN™ Methodology Development History
The KAIZEN™ methodology has been gradually developed over many decades. It was publically and officially introduced to the world in the 1980's as a systematic methodology through the best selling book "KAIZEN™" by Masaaki Imai, the founder of Kaizen Institute.
Masaaki Imai
Founder of Kaizen Institute
Known as the father of Continuous Improvement, Masaaki Imai has been a pioneer and leader in spreading the KAIZEN™ philosophy globally. Masaaki Imai founded Kaizen Institute in 1985 to help companies around the world to implement the KAIZEN™ methodology and insists that all companies should employ KAIZEN™ as their corporate strategy. Over the last three decades, Imai has authored books and articles, and held lectures on KAIZEN™ and Lean, Quality, Leadership and other related management subjects. Imai understands the steps required for an organization to achive high performance levels by focusing on the processes rather than the results.
Books written by Masaaki Imai
2012: "Gemba KAIZEN™: A Commonsense Approach to a Continuous Improvement Strategy, 2nd Edition" (McGraw Hill)
1997: "Gemba KAIZEN™: A Commonsense, Low-cost Approach to Management" (McGraw Hill)
1986: "KAIZEN™: The Key to Japan's Competitive Success" (McGraw Hill)
1975: "Never Take Yes for an Answer: An Inside Look at Japanese Business"
Request Masaaki Imai as a featured Speaker
Masaaki Imai continues to play a significant role as the visionary and ambassador of the organization while actively participating in conferences around the world, spreading his unique, convincing message of KAIZEN™. Choose one of the following services:
Speaking engagement
Masaaki Imai speaks about KAIZEN™, Lean and Continuous Improvement related topics at public or private events and conferences.
Company visit and Gemba walk
Masaaki Imai can visit your organization, conduct a Gemba walk, and share his insights on improvement opportunities. This is a unique chance to increase the motivation and morale of the people at all levels within the organization.
Our Origami Symbols
Our corporate symbol is the butterfly that symbolizes transformation
Japan's origami requires determination and precision, something very similar to KAIZEN™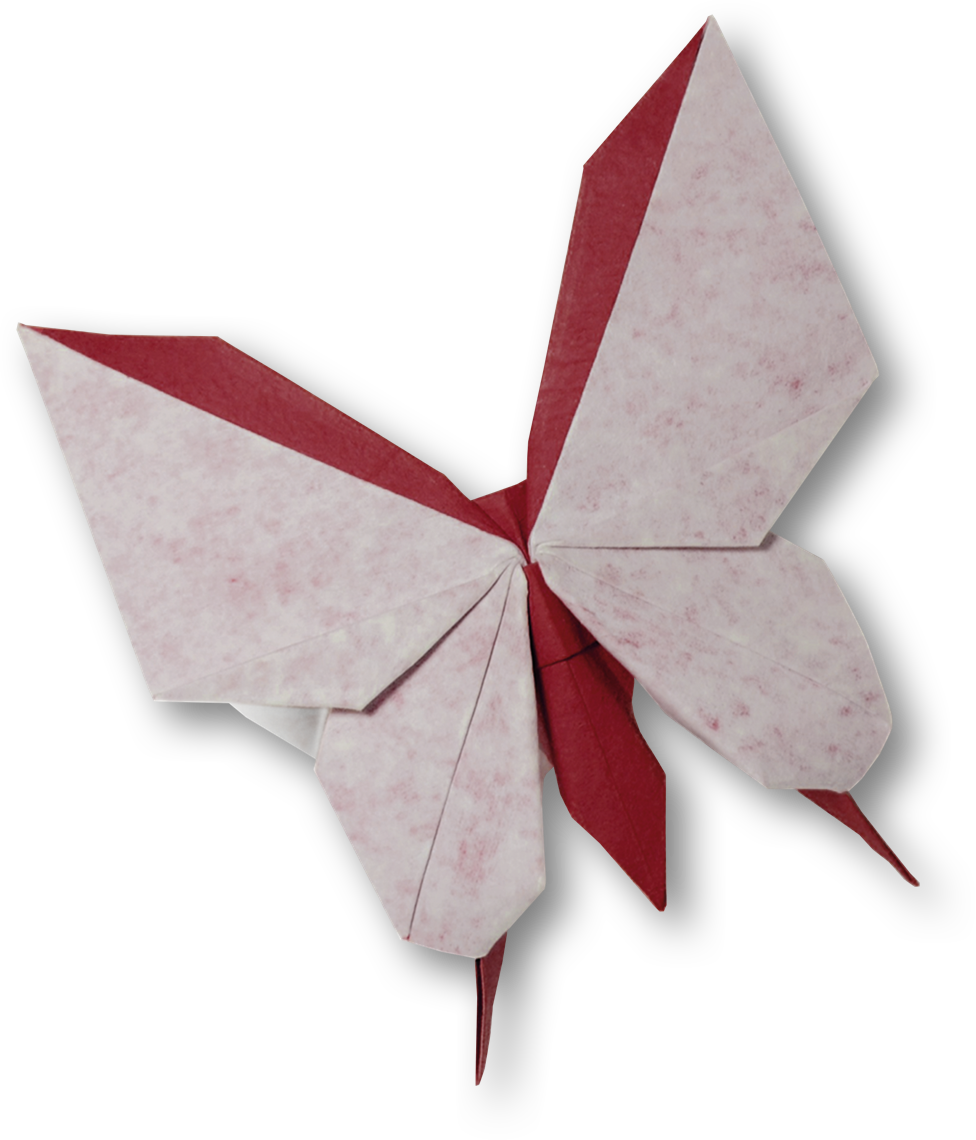 The four butterflies symbolize the importance of coordinated activities in four distinctive areas
The owl symbolizes the willingness to gain wisdom and knowledge and represents our training & education services
The owl on a cloud represents our online learning methods to expand knowledge
The dove symbolizes our events & conferences programs, bringing news and messages about KAIZEN™
The dolphin symbolizes our networking events, as they have high social competence
The star represents excellence and success and symbolizes our KAIZEN™ Award programs
The seagull symbolizes a traveler and represents our KAIZEN™ Benchmark Tours
The cherry blossom symbolizes KAIZEN™ Insight Tours in Japan, both rare occasions for one to witness and experience
Are you interested in Kaizen Institute Mauritius' consulting services?
We assist client teams in achieving great results by rapidly putting ideas into action.
Are you interested in Kaizen Institute Mauritius' training services?
Kaizen Institute's distinctive training programme includes learning the theory and practice, and Gemba visits whenever possible.